Portfolio – Selected infographics
Infographics are an excellent way to communicate complex issues in a clear and understandable way. I support my clients in extracting the core ideas from comprehensive research and reports, and work with graphic designers to transform those ideas into appealing infographics. I also possess the necessary graphic design skills to draw up simple infographics myself.
My services typically include:
In-depth thematic research or content development based on existing research papers
Creative brief for graphic designer with detailed visualisation concept
Coordination between graphic designer and client
Translation and proofreading
I developed the following infographics on behalf of various clients working in the area of international cooperation and migration:
Visualising complex issues
Large Infographic poster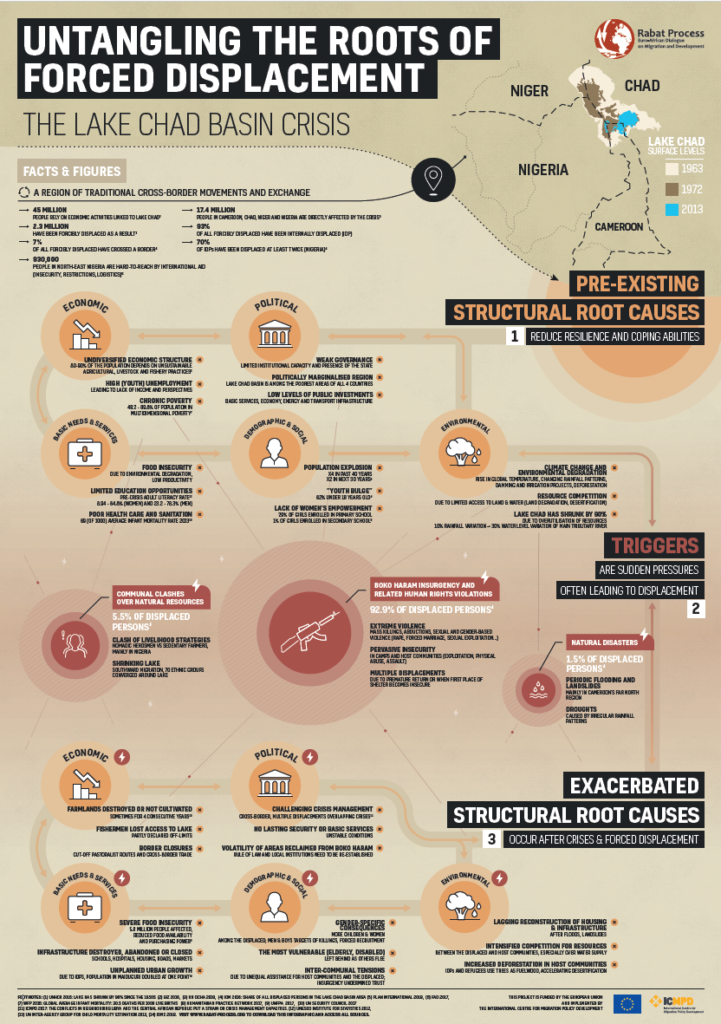 Client: Rabat Process (EU-funded project, implemented by ICMPD)
Graphic designer: Rightcolours
Visualising quantitative data
A4 infographic flyer
Visualising research findings and conclusions
A4 infographic flyer
Do you need support for your infographic project?